August 11th – Relaxed Excursion in Potsdam with Petar as a guide
While Potsdam enjoys a slower pace of life than neighbouring Berlin, it is a capital in its own right; it is, after all, Brandenburg's capital and largest city. You may think the only thing interesting about this city is a park with a French-sounding name, but Potsdam is much more than that.
This city is packed full of history and culture dating back from the Prussian empire right up to recent decades and won't leave you disappointed. Potsdam is best known for the magnificent palaces and parks that date back to its time as the former royal seat of Prussia. Prussian pomp and splendour, a heritage of great architects and scholars, and a focal point during the Cold War: Potsdam offers a breathtaking panorama of culture and history.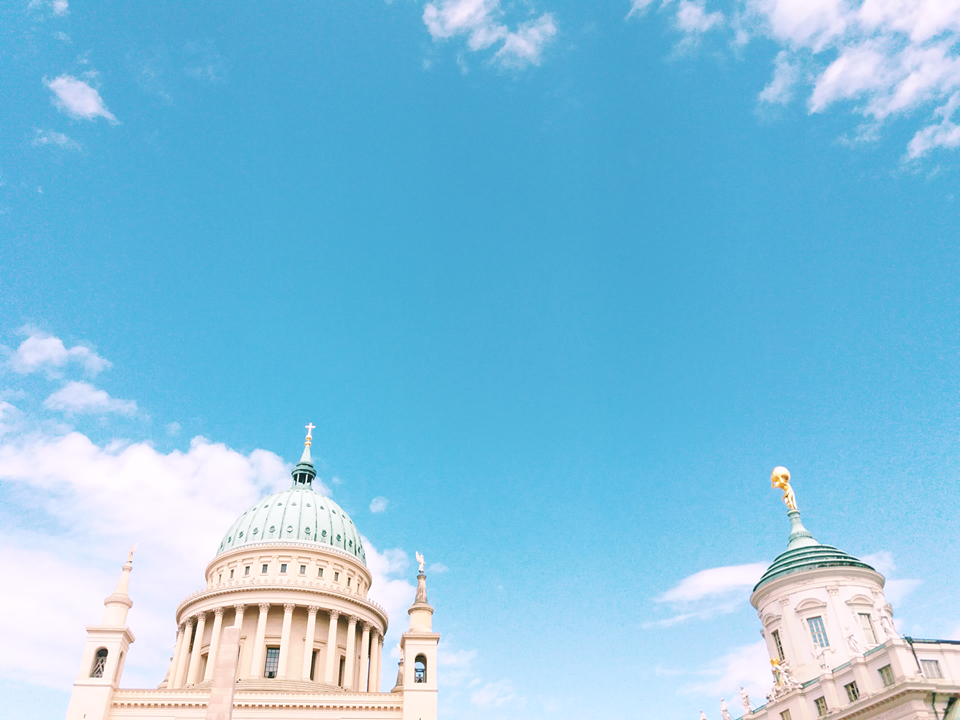 ---
First we went to Old Market Square that is bordered by several prestigious historical buildings among which the St. Nicolas' Church stands out. St. Nicolas' Church is a church like no other. It's history dates all the way back to the 13th century but was built to look as we know it today in 1721. The church was badly damaged during the air raids in World War II and by Soviet artillery, but was re-consecrated in 1981. In addition to the normal church services, many concerts are held in the church, when you can also marvel at the beautiful interiors.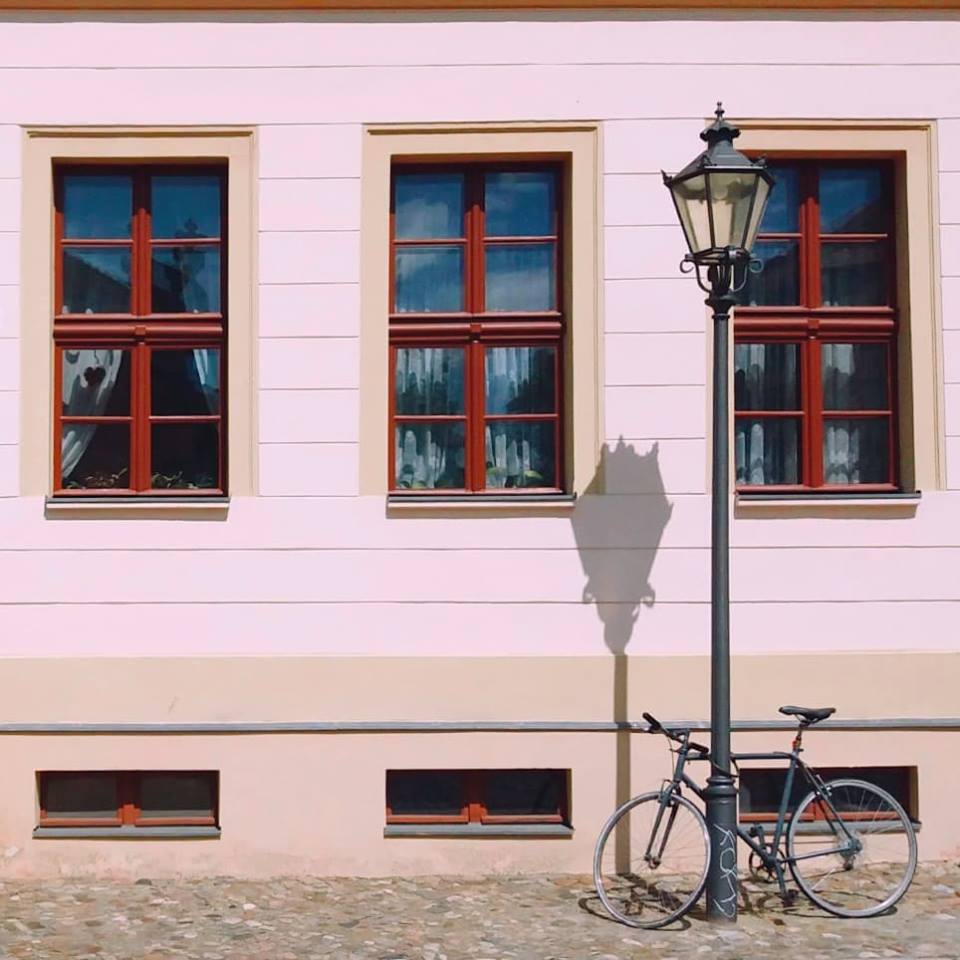 ---
After visiting the city center, we went to the Sanssouci Palace. It is definitely a must-see when exploring Potsdam and its breathtaking structures and wealth of greenery will transport you back to another era. This rococo building known as the Versailles of Prussia was originally conceived by Frederick the Great only as a small vineyard house where he could come and spend the summer months with his dogs. The name he gave it "Sanssouci" literally translates from the French "without a care", for this was to be the place where he could relax and escape the neighbouring city of Berlin. You really could spend hours wandering round the magnificent gardens and vineyard terraces or relaxing by the central fountain.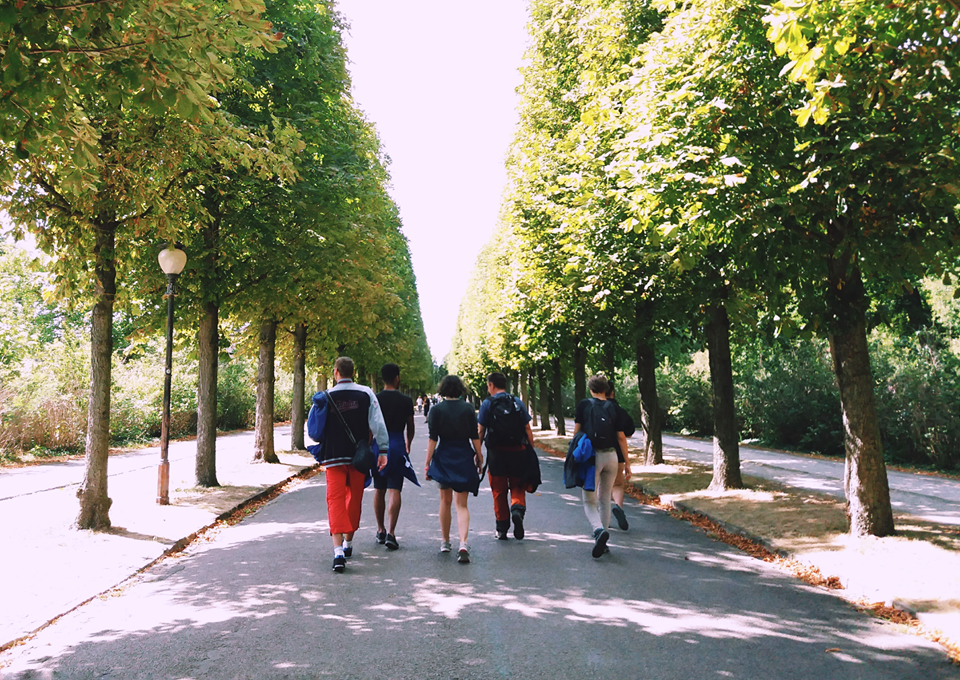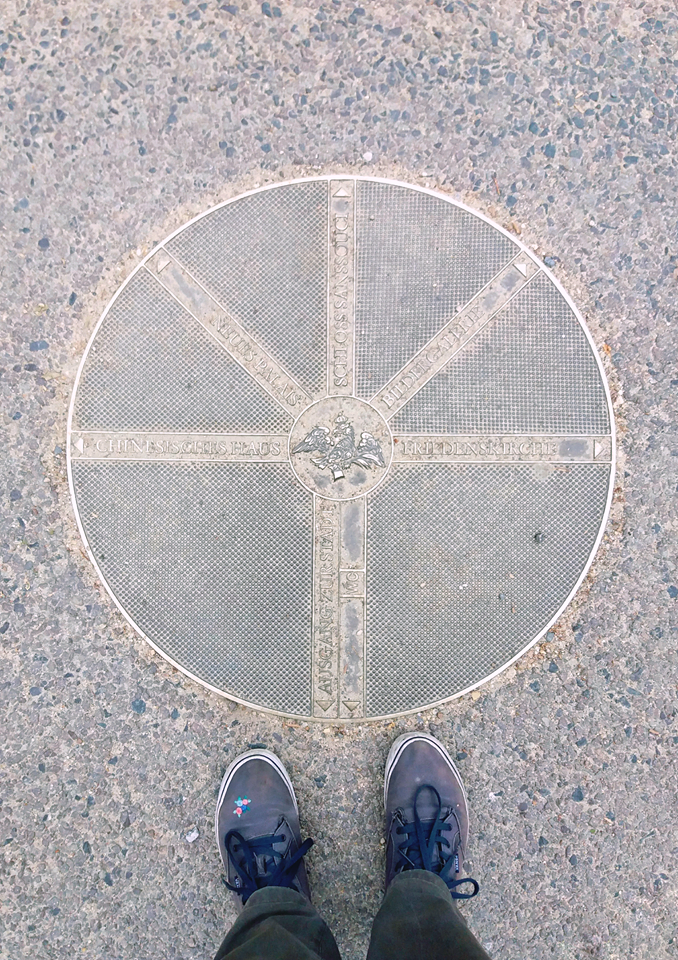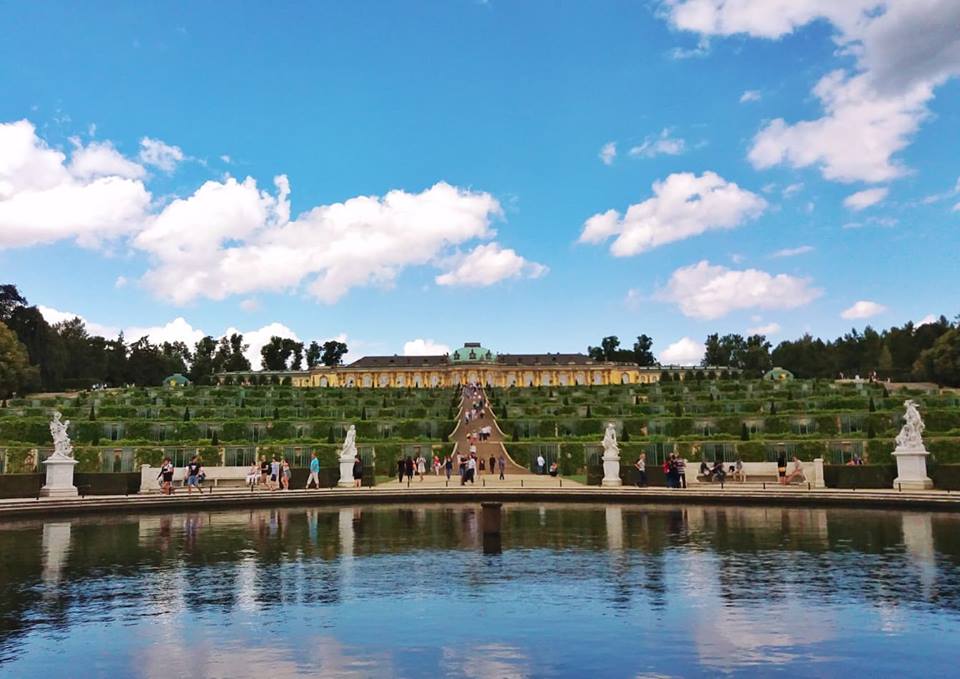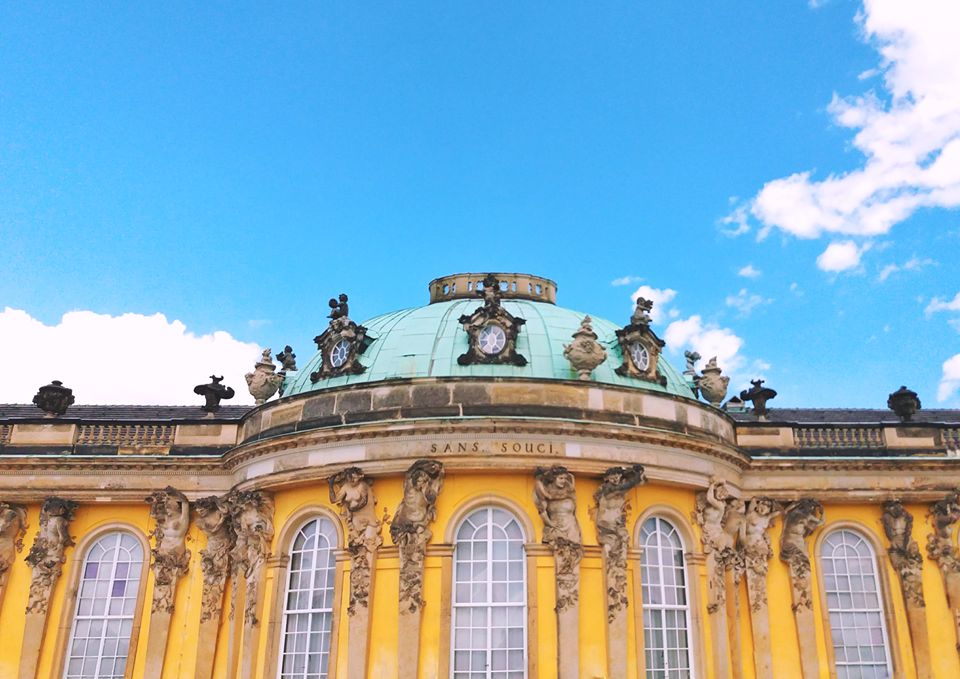 Frederick the Great is buried on one of the upper terraces in the park near to the graves of his much-loved greyhounds. On his grave is written: "Quand je serai là, je serai sans souci" – "When I shall be there, I shall be without a care".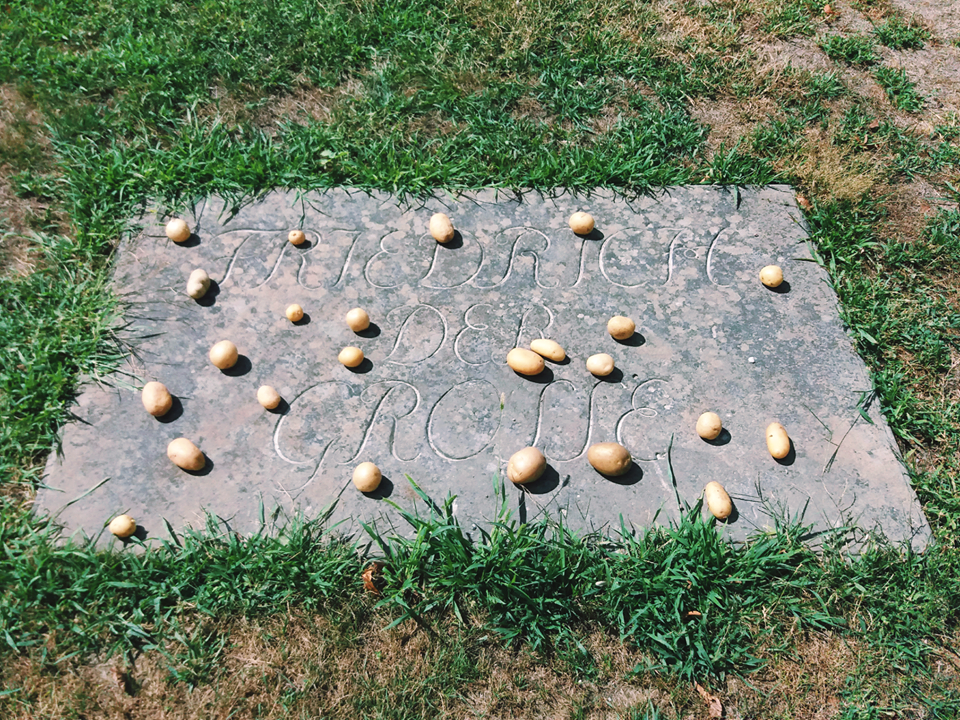 ---
*a break for falafel because we were starving omg*
After the break, we took the tram and went to the Bridge of Spies. The Bridge of Spies, otherwise known as Glienicke Bridge, was built in 1907 and connects the Berlin district of Wannsee with the capital of Brandenburg Potsdam over the Havel River.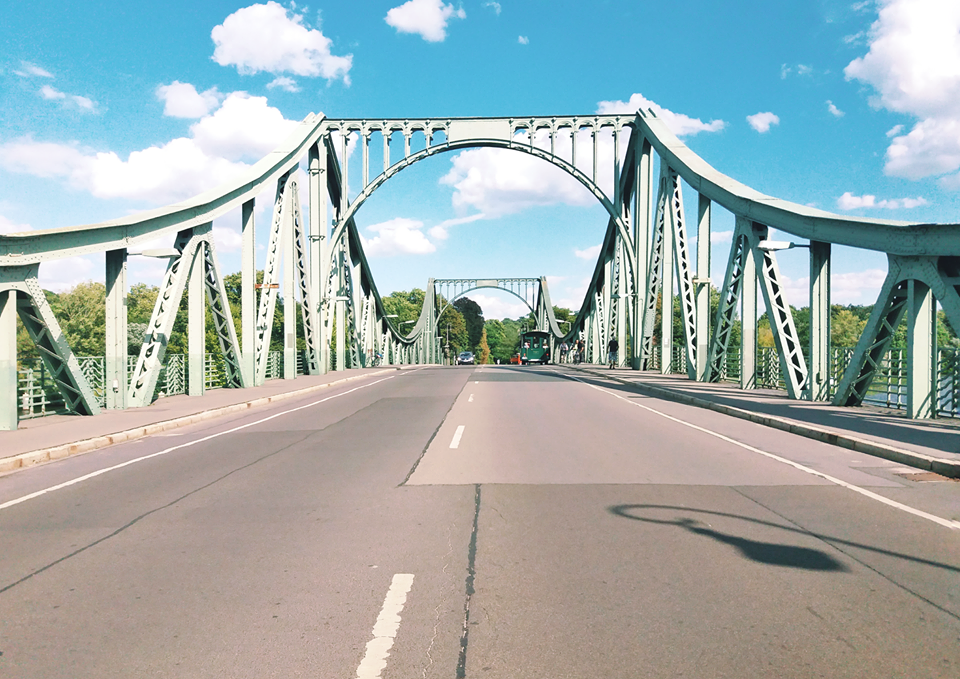 However, this bridge didn't serve its most notable purpose until the Cold War. Due to the area being a prominent border village between East and West Germany the bridge was used a number of times for the exchange of captured spies between the two states. This bridge is a great place to visit for all Cold War history fanatics, but if you just fancy a great vantage point, then this bridge offers a view over the Glienicke castle grounds, Babelsberg Castle and the Sacrower Heilandskirche church.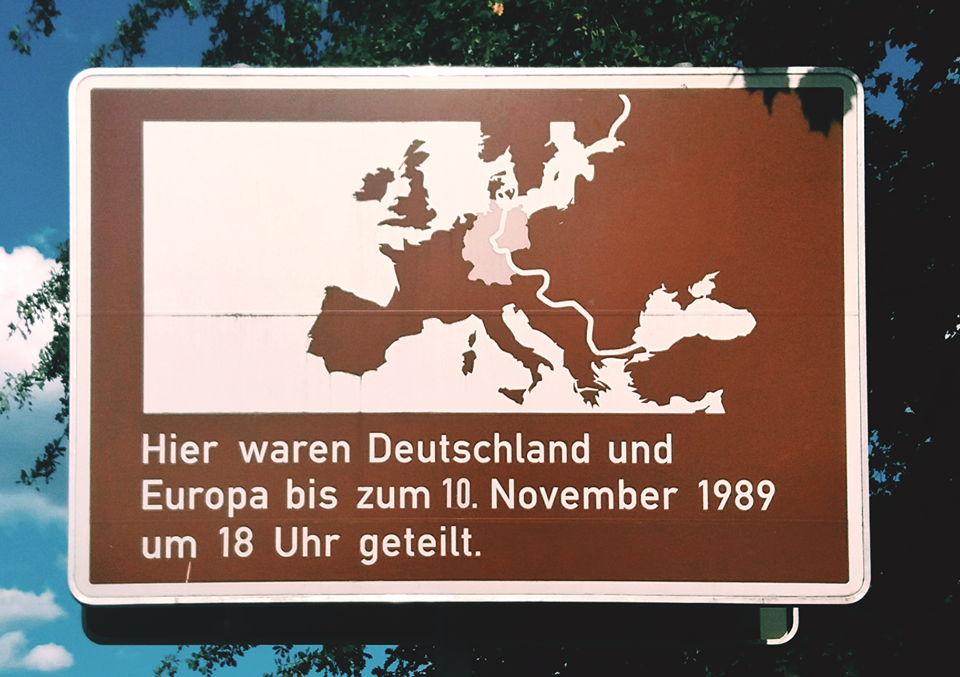 ---
In Potsdam, nothing is far away. The beautiful town is small enough to be explored by bicycle, and there are some epic routes that take you past all the incredible sights, allowing you to explore the town quicker than if you were doing so by foot.
Then we came back to Projekthaus (maybe my favourite place in whole Potsdam 🙂 ).