At the 5th of august, after visiting the Notre Dame de Lorette memorial, we drove for about 18 km to the Vimy Ridge Memorial.  Located in northern France, the Canadian National Vimy Memorial can be found 10 kilometers north of the town of Arras within the département of Pas-de-Calais.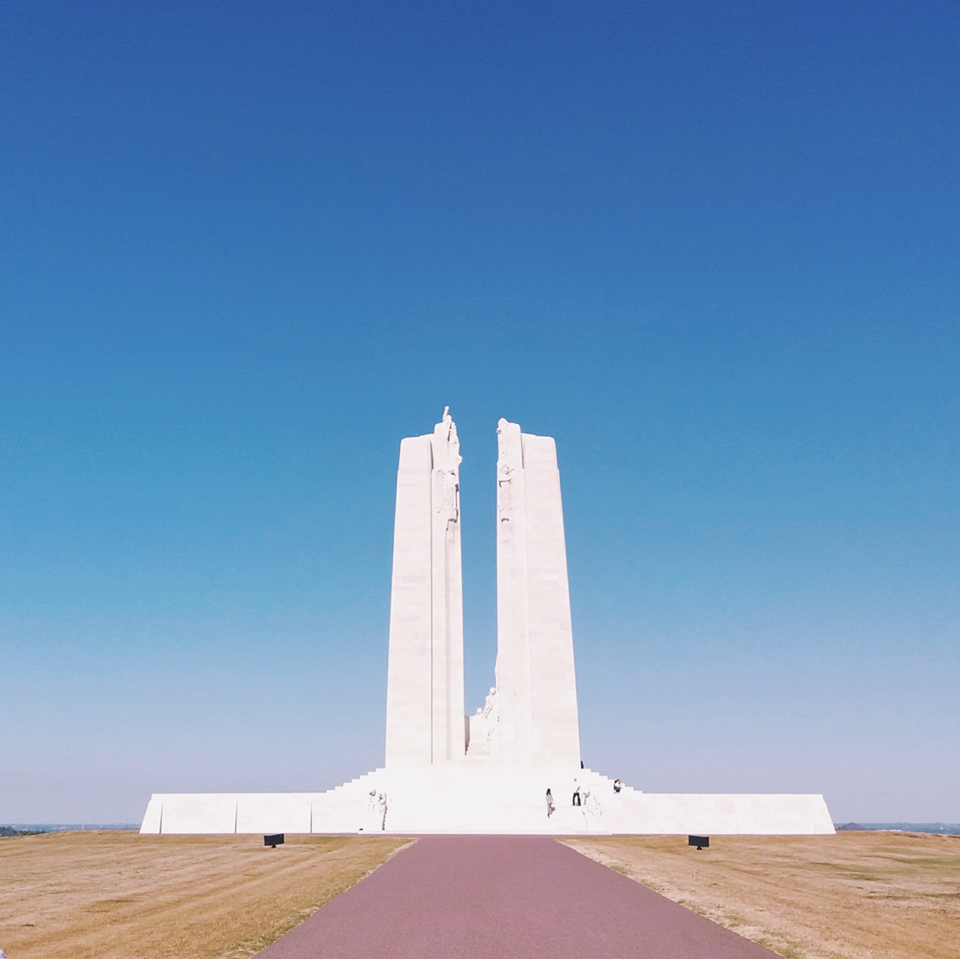 The Canadian National Vimy Memorial is a war memorial site in France dedicated to the memory of Canadian Expeditionary Force members killed during the First World War. It also serves as the place of commemoration for Canadian soldiers of the First World War killed or presumed dead in France who have no known grave. The Canadian National Vimy Memorial site has considerable sociocultural significance for Canada. The monument is quite huge, incredibly white with engraved figures of women and men. I'm not sure what the style of construction is, but somehow I feel the influence of antiquity and brutalism. The project took designer Walter Seymour Allward eleven years to build.
Twenty sculpted, symbolic figures grace the monument, each carved where they now stand from huge blocks of limestone. The largest, a mourning figure known as Canada Bereft, was carved from a single 30-tonne block. Head bowed in sorrow, she provides a powerful representation of Canada, a young nation grieving her dead. Overlooking the Douai Plain, she gazes down upon a symbolic tomb draped in laurel branches and bearing a helmet and sword.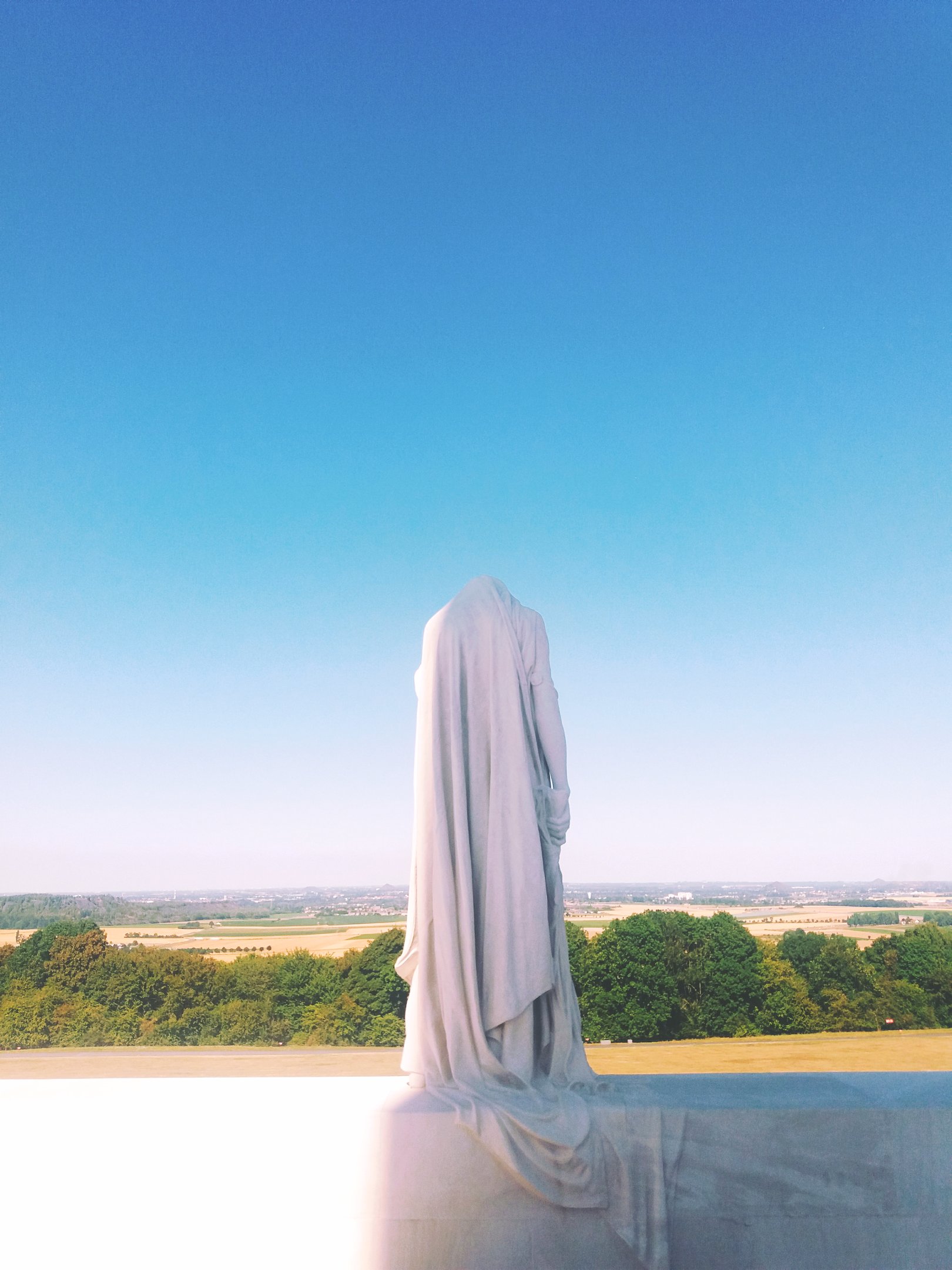 Carved on the walls of the monument are the names of 11,285 Canadian soldiers who were killed in France and whose final resting place was then unknown.
There is also Vimy Ridge Day. The holiday has been observed annually on 9 April since 2003. It is a non-statutory observance. Just because of the magnificent look of the monument, I felt calm and happy that I had the opportunity to visit a place like this.